Skill and knowledge might not be the only contributing factors for a good track session, especially when there is no regular asphalt involved. Your gear plays a crucial role in enhancing your performance and has hassle-free fun.
In our last blog post, we talked about the advantages that a dirt helmet has over a regular street one while riding the specific discipline. However, your helmet is a mere part of your riding gear and one such part is your jacket.
This can be said in no subtle way, but the riders who wear ADV jackets during a dirt session and the ones who wear a dirt jersey with an ADV are judged the most. Hence make no mistake.
A dirt jersey like a dirt helmet is lighter and easy to carry around. But that's not it.
Adventure Jackets
All above all, an adventure jacket comes in two simple types: All-in-one or bring-your-own layers.
An all-in-one adventure jacket calls for less work. It usually comes with some form of a thermal liner as well as a waterproof layer. However, depending on the intended use, the underlying goal is to make the gear season-proof that can be ridden through multiple months of the year.
Meanwhile, the bring-your-own layers option comes with an armoured shell. In most of the cases, these shells might have an underlying rain protection lining and some vents to dissipate heat. However, separate investments have to be made in a separate base and mid layers to wear if you want to save yourself from that morning breeze.
Both of these options are usually suitable for street riding as well as off-roading. The shells are usually made from an abrasion-resistant material designed to hold up in a crash on asphalt and impact armour is normally included as a standard offering.
Dirt Jerseys
From the visual indicators, we can notice that dirt bike jerseys are relatively low-tech. They are nothing more than a lightweight polyester material that is available with different levels of perforation. Usually, these are worn over stand-alone armour that gives protection at vital parts such as elbows, shoulders, chest, and back.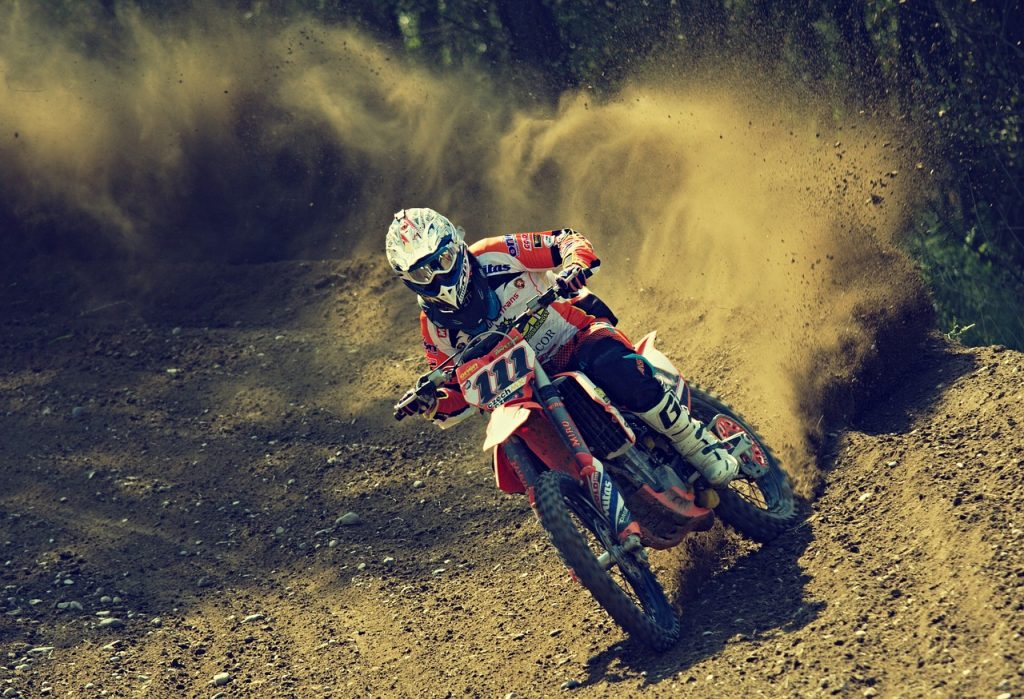 Like a dirt helmet, a dirt bike jersey also weighs less and sports plenty of room for ventilation, keeping the rider cool. This will help to lessen the fatigue while battling gnarly stretches of off-road riding. However, the downside to this setup is that there is little to no abrasion resistance in the event of a crash on asphalt.