After several silhouettes and shadowed images of its first ever creation, Arc finally unveiled the advanced electric machine at the EICMA this year.
The futuristic design including a low handlebar and sculpted tank makes us think of another Michael Bay movie that the bike could be a part of. The eye-grabbing looks, however, is not the only thing that makes the Vector special. The British manufacturer is backed by Jaguar Land Rover. Yes, as in the car manufacturer.
However, this link comes with the history that Arc's founder Mark Truman has with JLR. Being a former member of the company's skunkworks team called White Space, the funding was among the very first ones which was later followed by other companies such as Mercia Fund Managers, the Proof of Concept & Early Stage Fund which is part of the Midlands Engine Investment Fund, and a number of industry specialist angels.
The Vector puts out 127bhp of power on the tarmac and is capable of topping out at 240kph. The company, however, did not utter about the battery pack capacity of the vehicle, while we know that the tech was provided by Samsung. Arc has quoted a 190km range on highways and 273km range in the city.
The monocoque chassis that underpins the bike along with its swing-arm and wheels are made out of carbon fibre. The Suspensions are handled by Ohlins, while braking duties are handled by Brembo.
Arc has no plans of stopping at motorcycles. Among other start-ups at the EICMA Arc managed to be a part of the big boys club for its multi-pronged approach to get into the motorcycle industry which also includes creating a line of smart apparel (co-developed with Knox) that includes a helmet with a heads-up display as well as a riding jacket that will have assist vibrations while riding.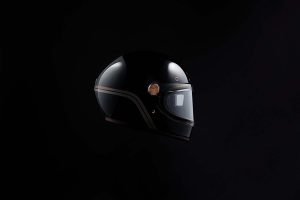 Vector Image Gallery: