This year's INTERMOT has proved that entry-level mini beasts are the new blaze. Kawasaki garnered much of the attention at the expo in Cologne after it introduced its first 125-cc twins in the form of the Z125 and the Ninja 125. However, this market was already dominated by Yamaha who started offering the R125 well before the green team from Japan had even sketched out their plans.
While all the above mentioned covered the street as well as the sports segment, little did anyone think about the upcoming off-pavement interests. Honda broke the trend this year by introducing the CBX125 concept at EICMA. We are not sure how happening the market for a 125cc adventure tourer might turn out to be. However, the concept does look appealing indeed.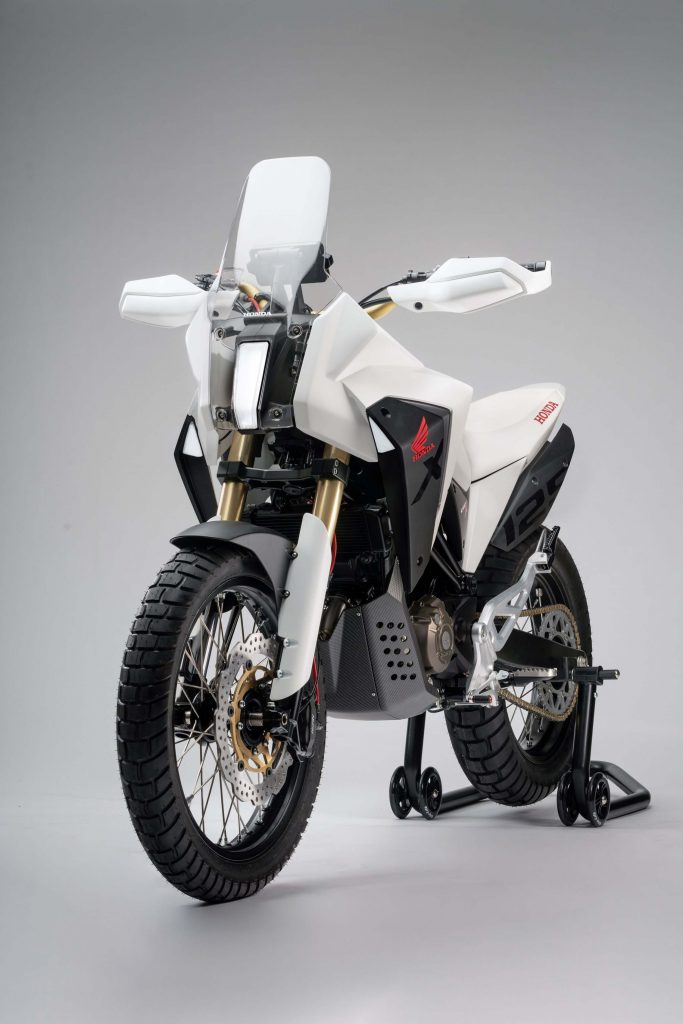 While we think that basing the bike on the Honda CB125R's platform was not the brightest idea, the end product does justice to the works of Honda Motor Europe's R&D team. A river crossing on the small-displacement thumper is absolutely tempting, but we still wonder why Honda ditched a 300cc iteration in the same segment that would provide much more practicality.
We love what Honda has done with the aesthetics of the bike, especially the addition of the SC Project exhaust system that makes it an even stronger eye-candy. We could quickly relate the looks of the bike to a Honda Africa Twin. The Africa Twin is one of the most renowned models in Honda's line-up and is responsible for bringing back a major share of sales. In the same breath, we do hope that Honda would work on the same design on a higher displacement iteration, perhaps in a 500cc-750cc application.
Image Gallery: