Indian Motorcycles and Jack Daniels distillery has been close partners for several years. Alongside Klock Werks Custom cycles, the duo has released a number of limited-edition Jack Daniel's brand motorcycles.
The Milwaukee Business Journal on Thursday reported that this partnership will continue its course and mark its fourth year of working together in a rather unlikely, yet appropriate partnership. Commemorating Jack Daniel's 150th anniversary, Indian Motorcycles built 150 unique models of the Chief Vintage and Springfield motorcycles in 2016. For 2017, they released an even more limited run of 100 Chieftains which was followed by 177 Scout Bobbers in 2018.
"For the fourth consecutive year, the two iconic American brands have joined forces with Klock Werks Kustom Cycles, and this year they will pay tribute to those passionate craftsmen with an ultra-premium limited edition motorcycle inspired by Single Barrel Select, Jack Daniel's most finely crafted whiskey offering," says the announcement on Indian's website.
A video that was released in accordance with the partnership showed nothing about motorcycles, which instead focussed on Jack Daniel's craftsmanship of their whisky barrels. Needless to say, no hints were given about this year's special whiskey bike was provided in the video.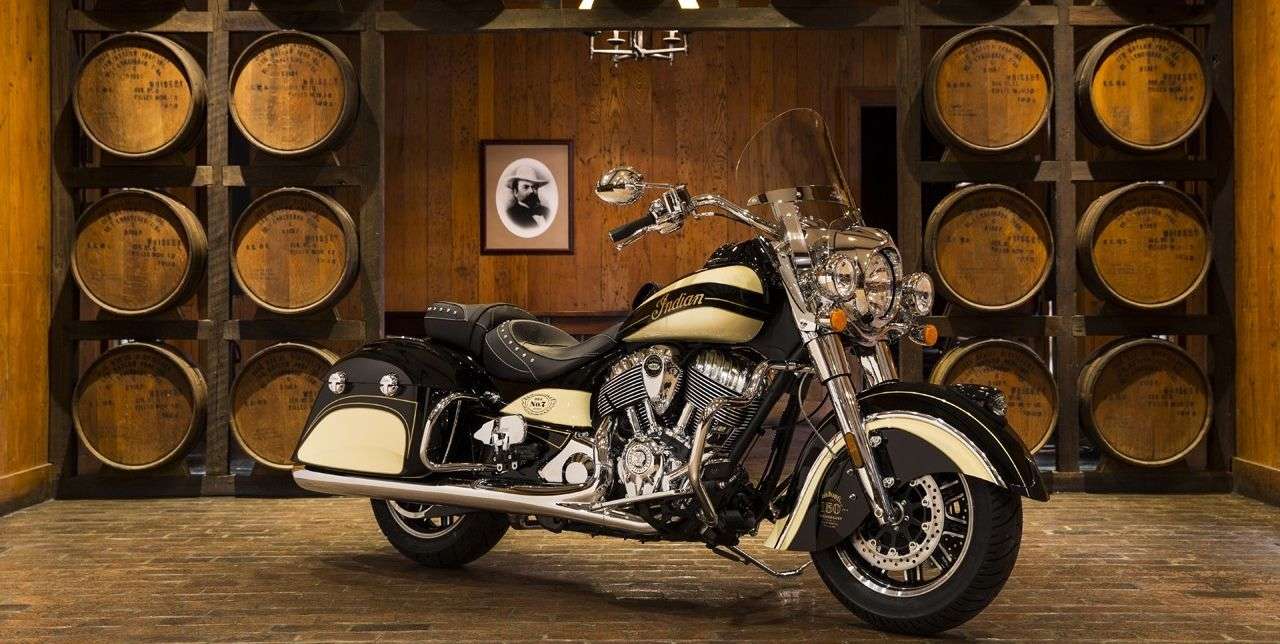 In late January this year, the company garnered plenty of attention after two of its recently filed trademarks with names "Indian Renegade" and "Raven" was unearthed. The name Raven first appeared in 2018 suggesting a model that will take a major chunk of mechanical derivations from the FTR 1200. However, a few weeks later on 3rd January, Indian registered another trademark with the name "Indian Renegade".
By definition, Renegade depicts someone who 'deserts and betrays an organization, country, or set of principles'. If Indian chooses to follow Jeep's footsteps with the name, we can expect the Renegade to be an edgy, off-road capable machine that would most likely challenge Harley Davidson's upcoming ADV, the Pan America.
On the other hand, the name Raven rather speaks a lot about the past trend in naming motorcycles. Historically, the name associated with birds has gone hand in hand with a high-speed mile muncher. However, we are not yet clear if this is the path that Indian motorcycle wishes to tread.